How to Order from Be Fit

Buying fitness products from Be Fit is very simple and you don't need to worry about the security of your payment method as we use secure payment solutions from iPay88. You can make your payment via credit card or pay directly from bank accounts such as AmBank, Maybank2U, Hong Leong Online, alliance online, CIMB Clicks, PbeBank.com, RHB Bank and Bank Islam.
Other than Visa or Mastercard, the following are the local payment methods supported.

Here's how to purchase your product from Be Fit.
Step 1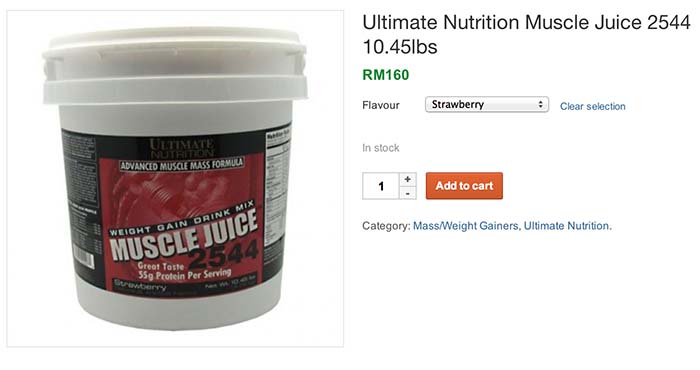 Here is a product page. Just pick a flavour and our system will let you know if it is in stock or not. If in stock and you're happy with the choice available, just choose how many you want to purchase and click Add to cart.
Step 2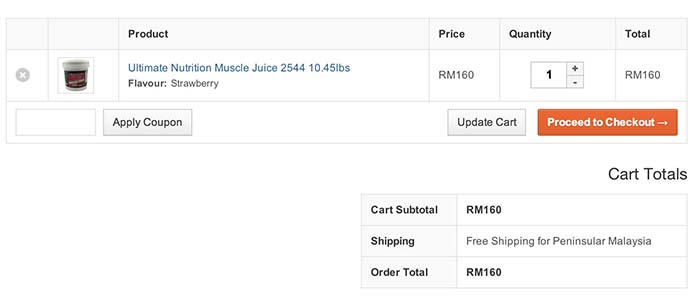 Here is a view of your shopping cart. You may continue to browse around the website and add other products as you wish. The shopping cart page is also where you'll be able to enter coupon codes from the promotions that we'll be running from time to come.
If you're satisfied with what's in your shopping cart, then you can click Proceed to Checkout.
Step 3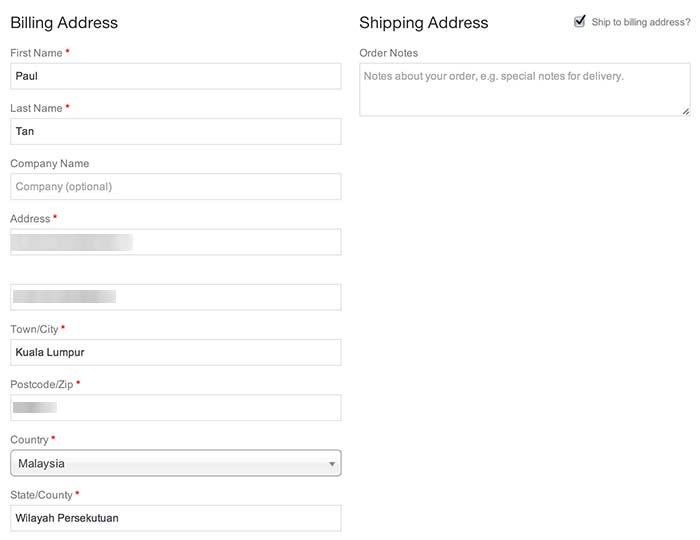 Here you will have to fill in your billing and shipping address. If you have any special requests regarding your delivery please fill it in the order notes section on the right, and we will try out best to fulfil it. We let you know if we are unable to via email or phone call.
Step 4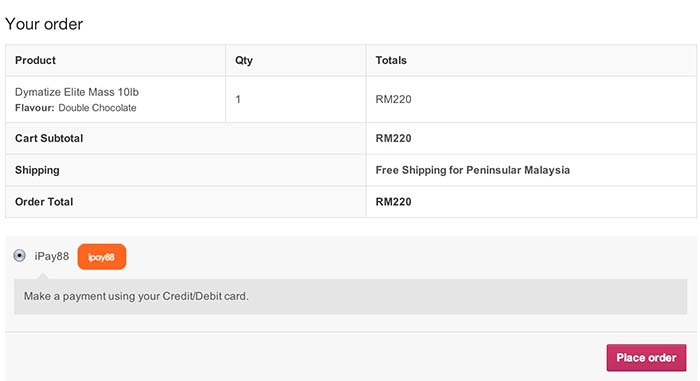 After you've filled in your details, your order's final details will be shown. Shipping charges vary depending on product weight and location. * Disclaimer above tutorial is just an example we no longer offer free shipping.
You may now proceed to pay via iPay88 using your credit card, debit card or online banking system such as Maybank2U or CIMB Clicks.
Step 5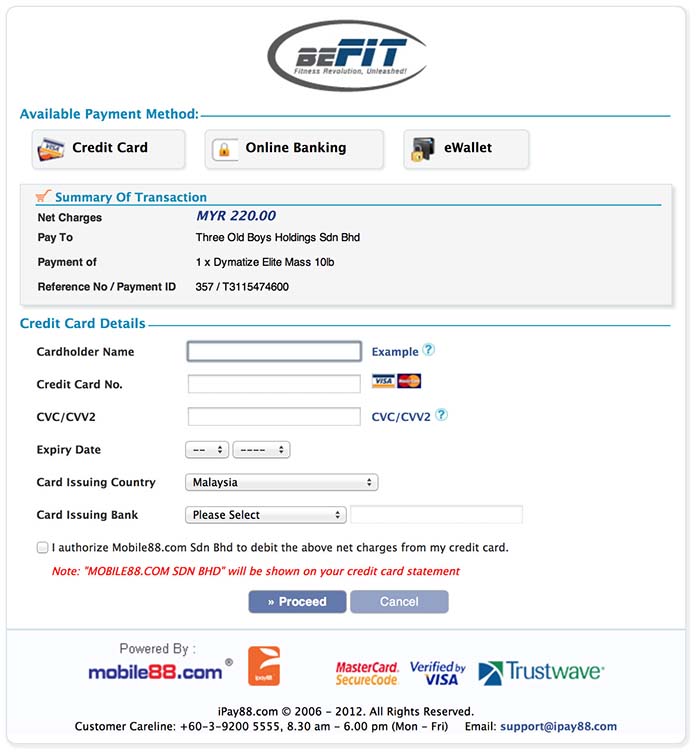 You will be sent to iPay88's secure payment page. You will be able to chose between Credit Card or Online Banking. Please have your details ready. If you have trouble paying at this time, you may come back to pay for your order later. Please note that we can only ship out orders that have been fully paid.
Step 6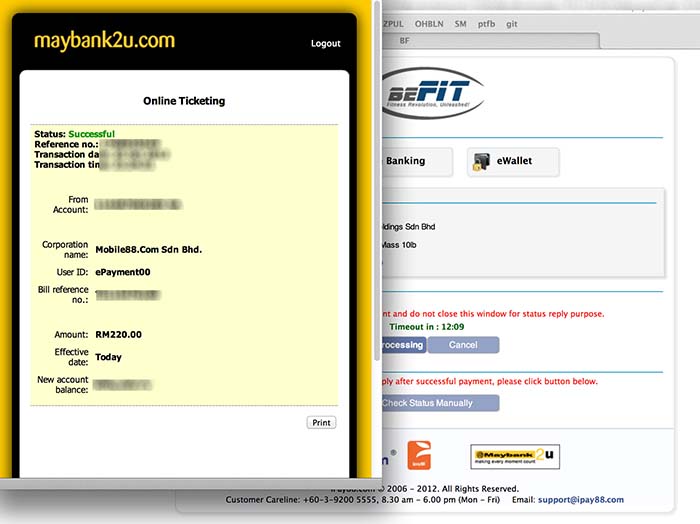 After you have paid, the payment system will issue you transaction details. You can take note of them for safekeeping if you wish, but you don't have to do anything to let us know that you have paid. iPay88 will update our system automatically to let us know that you have paid.
Step 7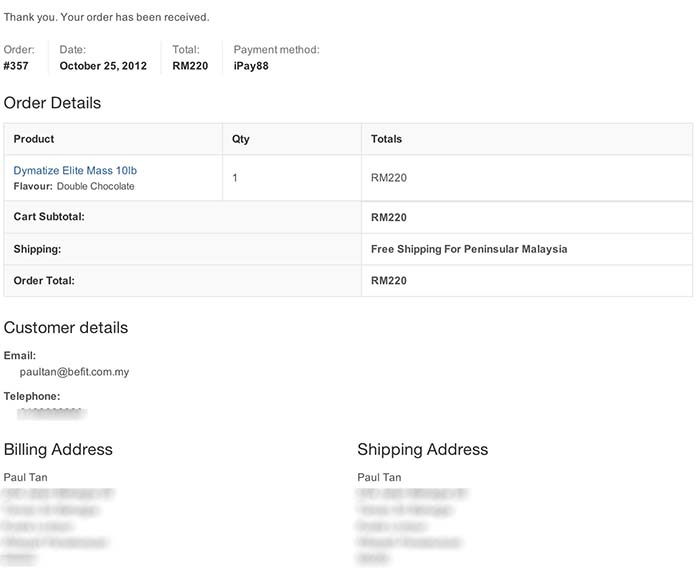 Finally, here's your order details, which have also been emailed to you.
Your products will be shipping using a local courier and should reach you soon 🙂