Description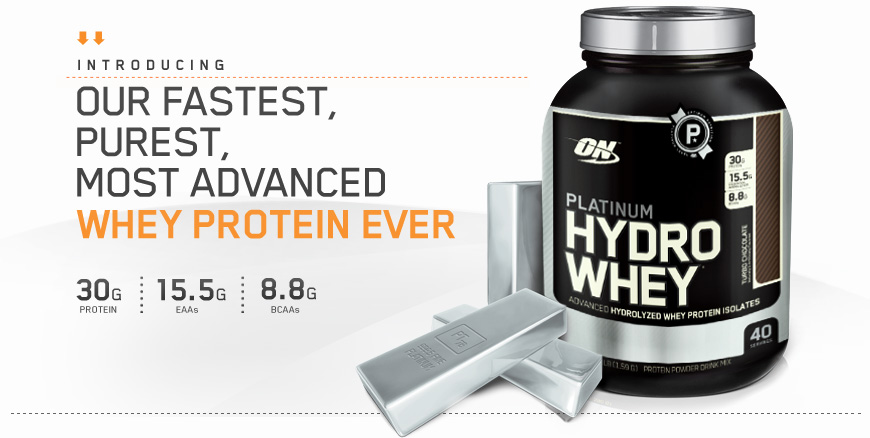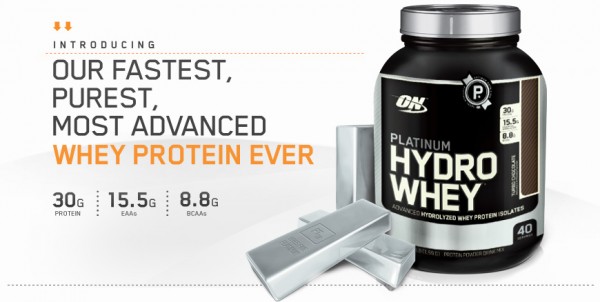 HYDROLYZED WHEY PROTEIN ISOLATES
Platinum Hydrowhey is the most advanced whey protein we'veever developed. In a word: Excellence. By hydrolyzing whey protein isolates to break larger proteins down into smaller pieces, these ultra-pure whey isolates are able to get into your system rapidly, enabling your muscles to start recovering from heavy training. We've dialed up this ultra pure and rapidly-digesting formula with added micronized Branched Chain Amino Acids (BCAAs).
BEYOND THE BASICS
Made With advanced Hydrolyzed Whey Protein Isolates for Faster Delivery
30 Grams of Ultra-Pure Protein Per Serving
Nearly 9 Grams of Leucine, Isoleucine, and Valine (BCAAs)
Includes Patent-Pending ACTITOR™ Peptides
No Lactose or Cholesterol
Contains Digestive Enzymes for Enhanced Utilization*
Instantized to Mix Easily With a Spoon
BEFIT TIPS
Platinum Hydrowhey® is INSTANTIZED, so it always mixes up easily and completely. Simply add 1 scoop of Platinum Hydrowhey® to a blender, shaker cup, or glass filled with 12 ounces of cold water, milk, or juice and blend, shake, or stir for 20-30 seconds or until powder is dissolved. TIP: Adjust the intensity of your Platinum Hydrowhey® shake by varying the amount of liquid you use to prepare it. For a slightly thicker consistency with a bolder flavor, mix each scoop with 10 ounces of water. For a milder tasting less sweet shake, use 14-16 ounces of liquid per scoop.
Stack Your Shake: By adding dietary supplements including creatine, BCAA, and carbohydrate powders you can make Platinum Hydrowhey® an even more powerful recovery product. TIP: Use faster acting Platinum Hydrowhey® during the day and more slowly digested Gold Standard 100% Casein™ at night for around-the-clock amino acid coverage.
Suggested Use: Consume approximately 1 gram of protein per pound of body weight per day. Through a combination of high protein foods and protein supplements. For best results consume your daily protein allotment over several meals spread evenly throughout the day.